Synopsis


A Jewish Romantic Comedy set in Toronto. The scene shown is the sad component of the film (character's inner dark hour of despair). The rest is funny!

A Romantic Comedy
Theatrical Feature Film
90 min./ HD



Starring Amy Rutherford


Amy Rutherford is a graduate of The National Theatre School of Canada and studied at the Stratford Festival of Canada's Conservatory Programme. She most recently performed in The Odd Couple and As You Like It for Toronto's Soulpepper Theatre Company. Other theatre roles include: Viola (Twelfth Night), Nina (The Seagull), Elvira (Blithe Spirit), Jenny (The Shape of Things), and Alison in Daniel MacIvor's You Are Here. She was nominated for a Dora Mavor Moore Award in 2004 for her work in the musical Tequila Vampire Matinee. TV roles include: Murdoch Mysteries (Bravo), Angela's Eyes (NBC/Lifetime), Naked Josh (Showcase), Four Minutes (ESPN), Confessions of an American Bride (Lifetime). Amy is currently developing her own television series with creative partner Amy Stewart called The Amy and Amy Show.

Project Information


This film is aimed to be shot on a low budget.
#A TIMELY ROMANTIC COMEDY #ONLINE DATING
#30 YEAR-OLD WOMAN, AT HER PRE-MID LIFE CRISIS
#SEXY TORONTO #JEWISH WEDDINGS AND CULTURE

References: ANNIE HALL, KISSING JESSICA STEIN, BRIGITTE JONES'S DIARY, MY BIG FAT GREEK WEDDING, SEX AND THE CITY, FOUR WEDDINGS AND A FUNERAL

Powered by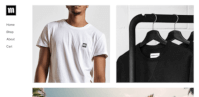 Create your own unique website with customizable templates.