Cineva Films Slate

We have many projects that are at different stages of development. Cineva's CEO is an expert at feature film packaging and many projects are at an advanced stage of development, including completed sample scenes and/or full portions of the film has been shot.
Please use drop down menu from main menu to gain access to project pages.

Powered by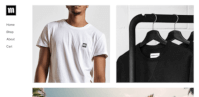 Create your own unique website with customizable templates.